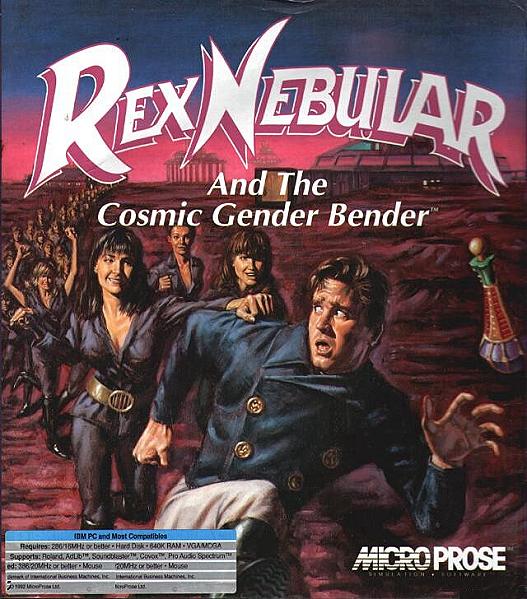 Se ai gay tocca vestirsi di vinile e passare per maniaci sessuali, alle\ai transessuali il destino negli anni '80 e '90 riserva psicopatologie ben più violente e malate: pazze assassine, mitomani serial killer o bene che vada prostitute spie della malavita.
Se non nella psichiatria criminale o nella criminologia, negli stessi anni il transgenderismo rientra di sicuro nella fantascienza, come il divertente Rex Nebular and the Cosmic Gender Bender (Microprose, 1992) avventura grafica "punta e clicca" dalla storia avvincente e surreale.
A bordo della sua navicella spaziale, la Slippery Pig, l'imbranato Rex precipita su un pianeta sconosciuto, Terra Androgena, abitato appentemente da sole donne. In realtà la storia di quella misteriosa civiltà è parecchio bizzarra e narra di una guerra tra uomini e donne, i primi equipaggiati con armi meccaniche, mentre le altre con distruttive bombe biologiche.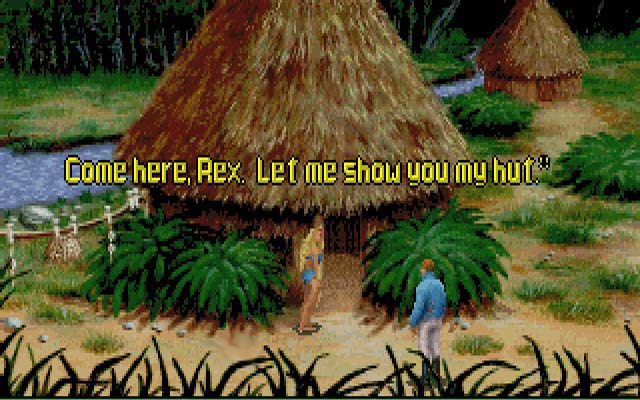 Le donne hanno la meglio e riescono a spazzar via il genere maschile dal pianeta ma ben presto il problema della riproduzione diviene urgente e la soluzione è quella di costruire una macchina capace di cambiare il genere sessuale delle persone: il Cosmic Gender Bender. Lo stesso protagonista Rex si troverà spesso nei panni di Rox, sua trasformazione femminile e tra donne biologiche, donne transitate e mutamenti continui, lo scontro tra le due fazioni di donne Keepers e Stock, si srotola tra comici equivoci e una grafica davvero sorprendente per l'epoca, con animazioni in rotoscoping e 256 colori.
I'm just a sweet transvestite, from Transexual, Terra Androgena-a-ah!
GQ