Inizio subito dicendo che li ho scoperti solo oggi anche se pare esistano da almeno un annetto, quindi chiedo venia sin d'ora se molti di voi li conoscevano già da tempo.
Sto parlando di Play, una geniale trovata dell'illustratore inglese Ben Marsh che combina due nostre grandi passioni: i videogame 8-bit e l'ammore (quello con 2 "m").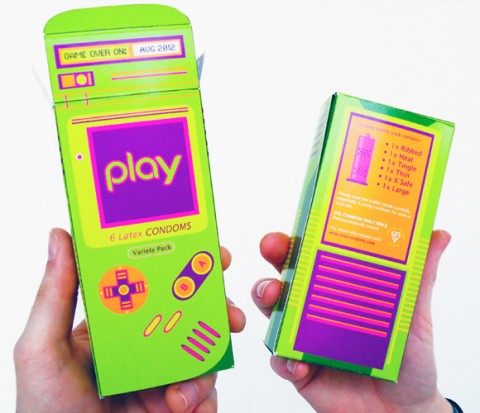 Ben ha creato il design per una scatola di profilattici che sembra arrivare direttamente dal 1989 e che contiene 6 bustine porta condom ispirate ad alcuni giochi classici di quel periodo. I titoli dei pacchetti sono: The Long End of Zelda, Super Mario Land of Love, Dong, Bone Zone 2, Donkey Shlong e Sextris.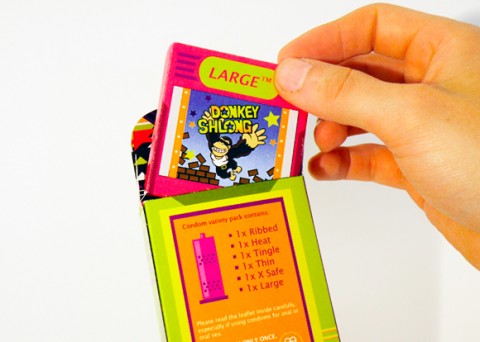 Già vi luccicano gli occhi e vi state chiedendo: "Dove posso comprarli?!?" Una volta tanto non c'è niente da comprare! Bastano una stampante a colori, forbici, colla e un po' di tempo libero. L'intero kit si può scaricare in formato pdf dal sito di Ben (link veloce QUI) e visto che Natale s'avvicina potrebbe essere un'ottima idea per un regalo divertente, utile e all'insegna del sesso sicuro !