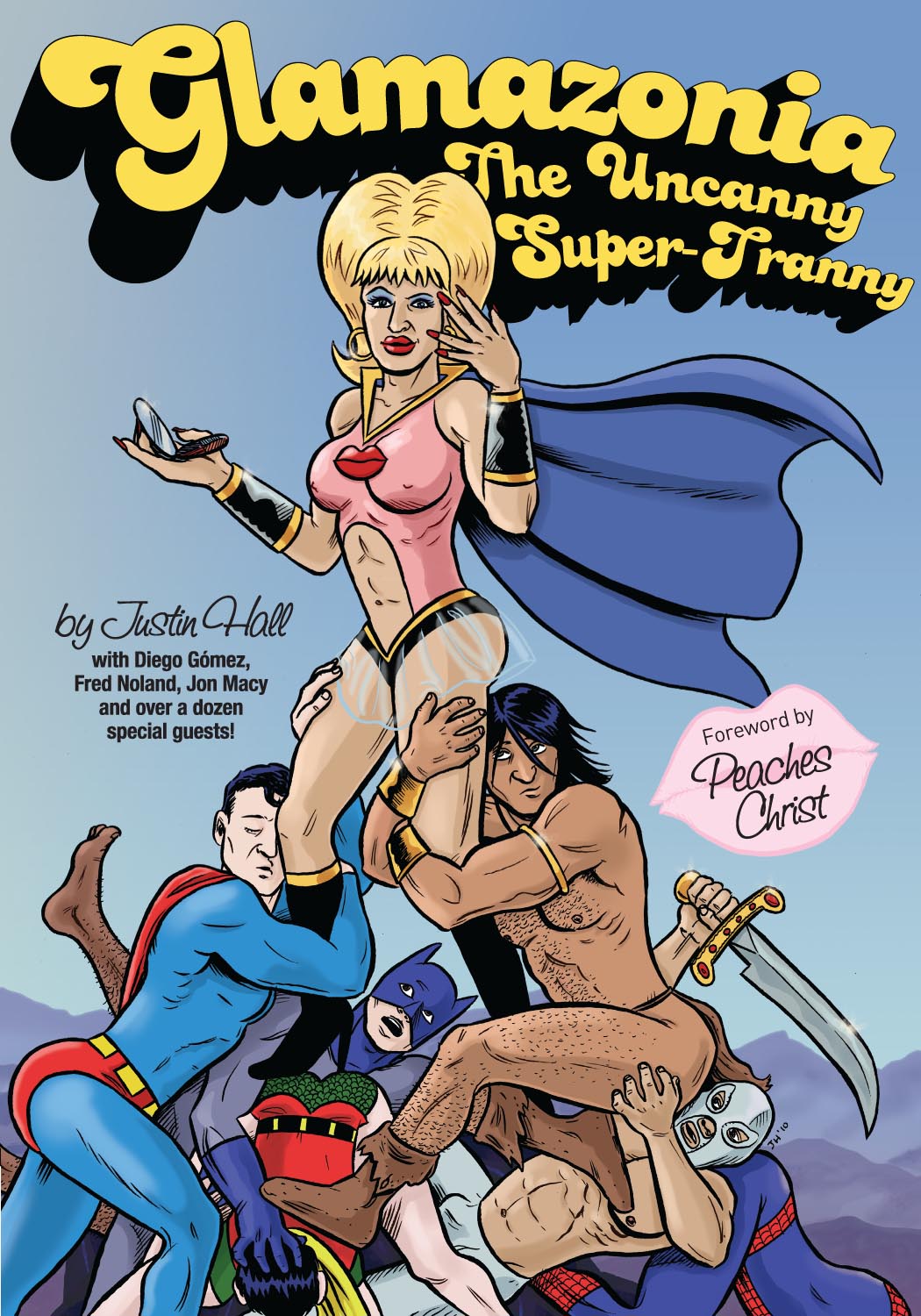 Creato da Justin Hall, con Diego Gomez e un'altra dozzina di fumettisti, Glamazonia The Uncanny Super-Tranny (NorthWest Press, 2010) è un fumetto di 136 pagine a colori che è stato finalista nel 2010 al Lambda Literary Award for Transgender Fiction. Mica pizza e fichi.
Glamazonia è una super-eroina alquanto speciale, implicata in trame politiche e sentimentali con personaggi quali Castro o i Kennedy. Non c'è mistero o dietrologia politica dove Super Tranny non abbia lasciato le sue tracce di rossetto.
Qui potete trovare il PDF con le prime trenta pagine del libro, in cui scoprire la genesi imperdibile dell'alter ego Super Tranny.
Glamazonia, The Uncanny Super Tranny è in vendita QUI.